Our first "Hero of the Month" Award Goes to Cody Hirshon!
8/2/2019 (Permalink)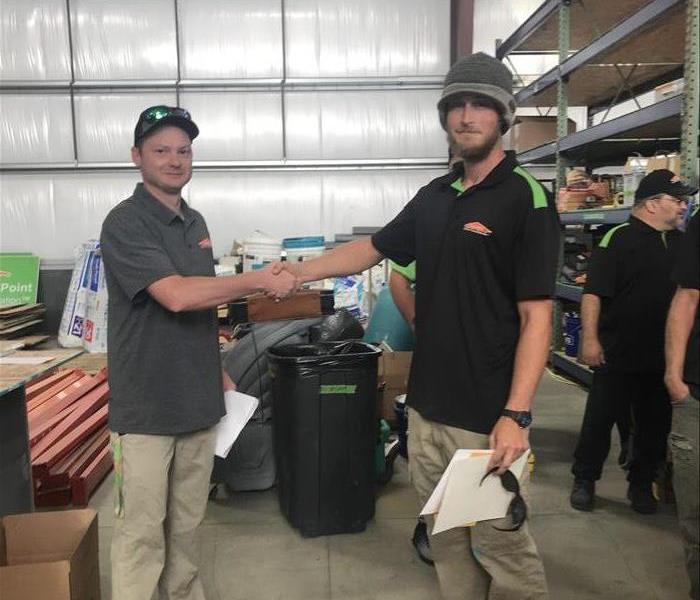 Cody Hirshon receiving his award from franchise owner John Bestul at our monthly staff breakfast meeting!
We feel that it is a good thing to acknowledge employees that go beyond the norm in the way that they approach a cleanup and restoration job. Our entire team of hard working professionals all do this but once in a while we take an anonymous vote to see who exceeds the high standards that we are already used to seeing day to day. Therefore, we would like to announce the first local SERVPRO Hero of the Month Award for July winner! It goes to someone described by their peers as:
"A huge part of the success in our group and goes above and beyond on every job."
"Always is polite and willing to work with no complaints."
"Good worker and doesn't complain much."
"Works hard, does not complain and Rogers up every time he is asked."
Congratulations Cody Hirshon!!